Bygglotsen Husarö

Role: Graphic Designer
Agency: OWD
For: Bygglotsen Husarö

Branding / Typography

Bygglotsen Husarö is a carpenter company based in the Stockholm archipelago. The typography is inspired by the letters on boats in the area.

All typography is custom made.
Based in the archiapelago, made up by smaller island communities, it felt important to stay within tradition.
There is also a great sense of local pride in the area, so it felt important to push the name of the island hierarchically.
Washstop

Role: Graphic Designer
Agency: Area MG
For: Washstop Scandinavia

Branding / Typography / App / Stationary





Washstop is a eco friendly car wash. I was asked to design a full graphic profile, stationary, business cards, wash stations including pay stations, and their app.
t was important to have a clear and functional typography and layout since a lot of different clients with varying knowledge of technology.
I wanted to push their eco friendly aspect with big, welcoming letters and a drop/leaf icon dressed in two shades of birch green.
ABBA - Thank you for the music
Role: Creative / Art Director / Graphic Designer
Agency: Universal Music Creative Labs
For: Polar Music
Together with Mia Segolson.

In celebration of ABBA's 40th anniversary their fans still adored them. The problem was that the ABBAs are next to impossible for the fans to reach. I wanted to bridge that gap through a giant greeting card.

So we set up a site, and a signing station at the museum, were fans could write their greetings which then would be sent to a printer at display at ABBA The Museum.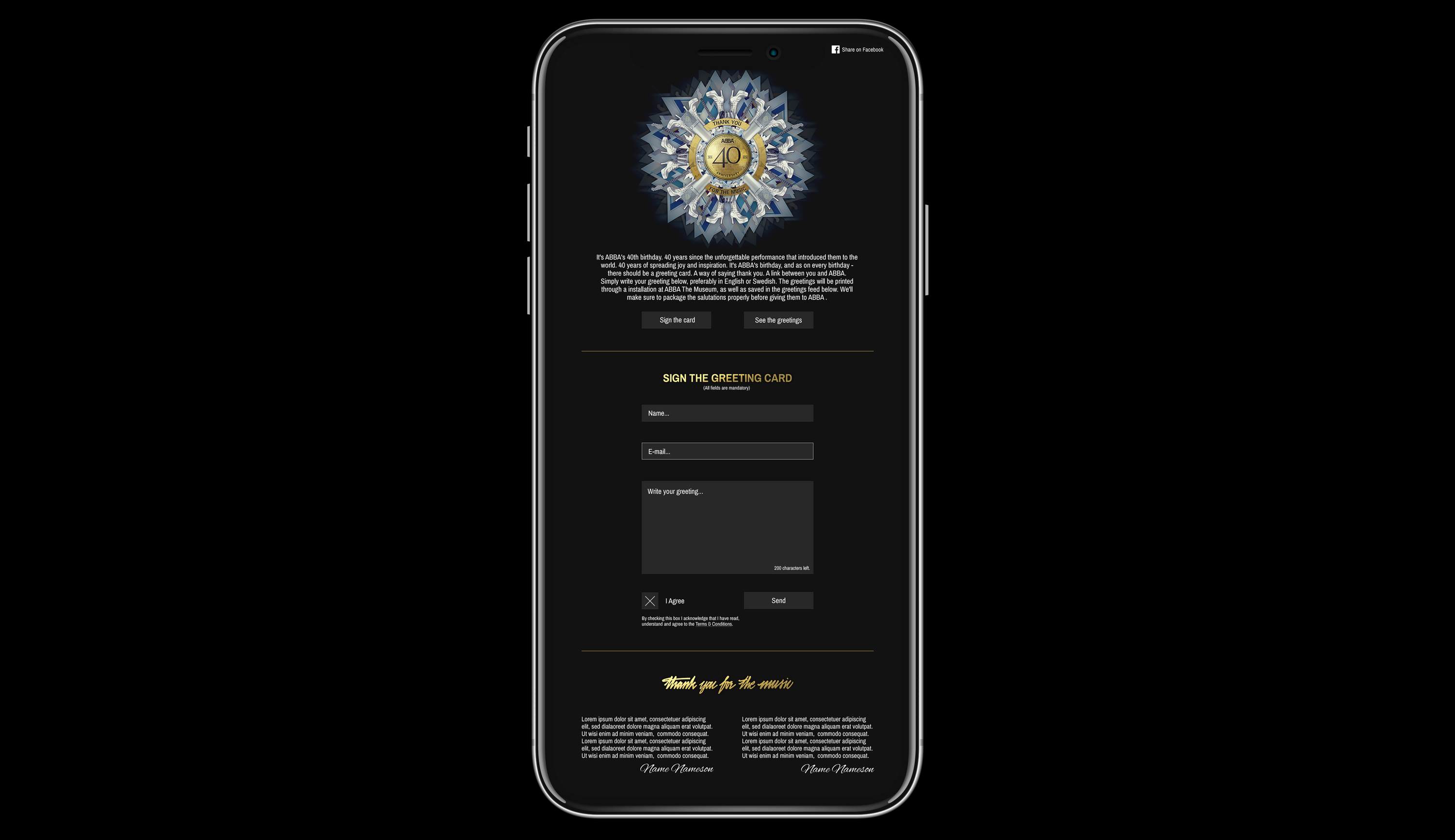 When the campaign ended the greetings were made into four books, given, as a surprise, to each of the members of ABBA.

Both the fans and the members loved the campaign with 10 000+ greetings from more than 70 countries filling 680 pages.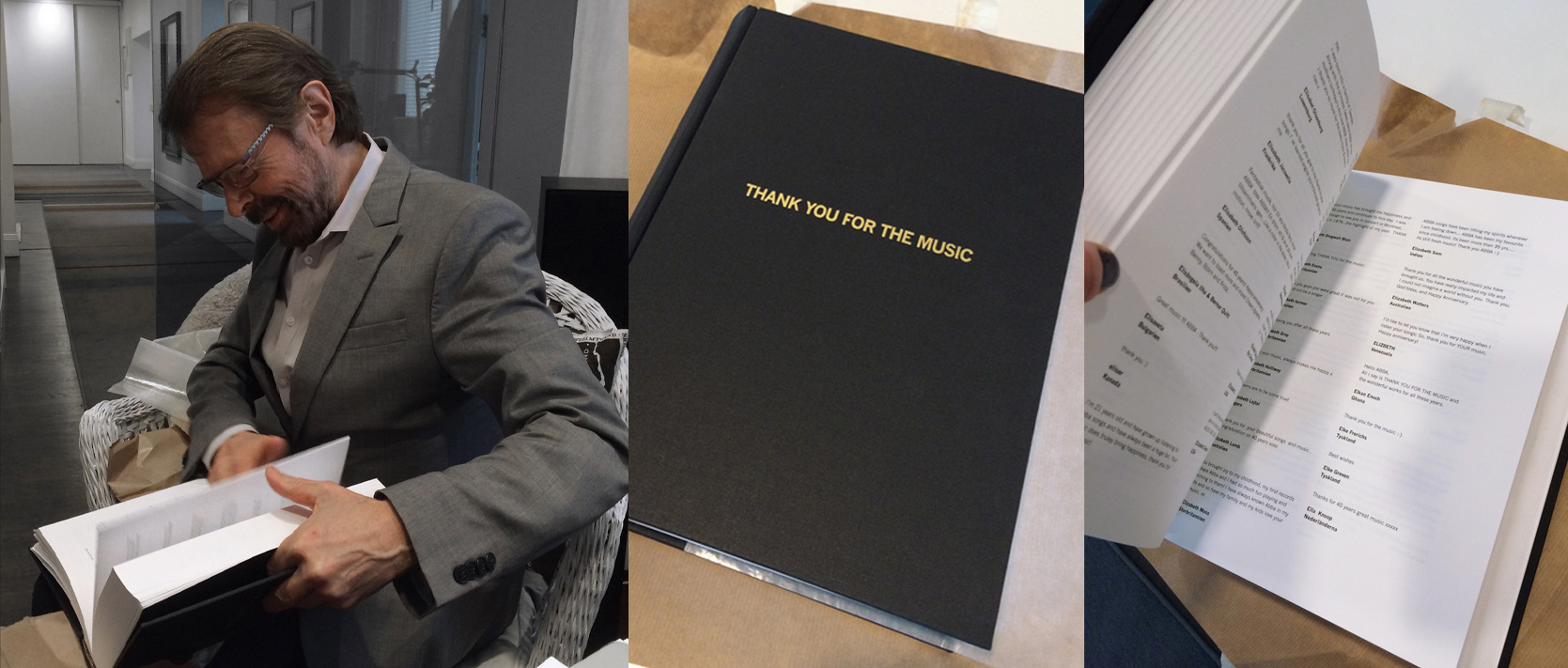 I am
become
death

Role: Graphic Designer/Illustrator
Agency: OWD

Poster / Illustration / Typography

Limited Edition Poster. Mushroom cloud drawn by thousands and thousands vector lines.





Quoted is J.Robert Oppenenheimer saying 'Now I am become death, the destroyer of worlds" after witnessing the first detonation of a nuclear bomb.
In making it as detailed as possible i wanted to envoke the
incomprehensible scale of the cloud.

Game - Respawn Week

Role: Art Director / Graphic Designer
With: Omid Fard (Copy)
Agency: TBWA London
For: Game
Never Published

Easter is the perfect gaming holiday. A full week of doing what you enjoy doing with very few obligations.


Also respawning is a bit like what someone else did during this time of year.

The two designs was made to emphasise the battle scars of a true gaming session. A glorious feeling most gamers recognize.

Happy Respawn Week!
Jonas Rosén - Som det är

Role: Designer / AD
Agency: OWD
For: Jonas Rosén

Art Direction / Typography / Photography

Single cover for singer-songwriter Jonas Rosén.
For his single "Som det är" I wanted to recreate the feeling of melancholic nostalgia given by the song.

When I first heared the song I instantly thought of a picture I had taken by mistake in a cave in Belgium. It had that same feeling of vague and out of focus memories.
I also wanted to create a unique wordmark that could fight for itself.

It needed to have character enough to work well on its own yet still easilly pare with many different styles of imagery to be future proof.
While the title of the track had to convey the intimate and honest lyrics of the song.
Kilsviken
Sans Serif

Role: Designer
Agency: OWD
For: Oklart Type Foundry / Kilsvikens Husteknik

Kilsviken Sans Serif is a display typeface with an kind demeanour. It comes all capitals with åäö.


Based on glyphs originally drawn for the logo of Kilsvikens Husteknik I later built a full display typeface. I wanted it to be strict legible and masculine.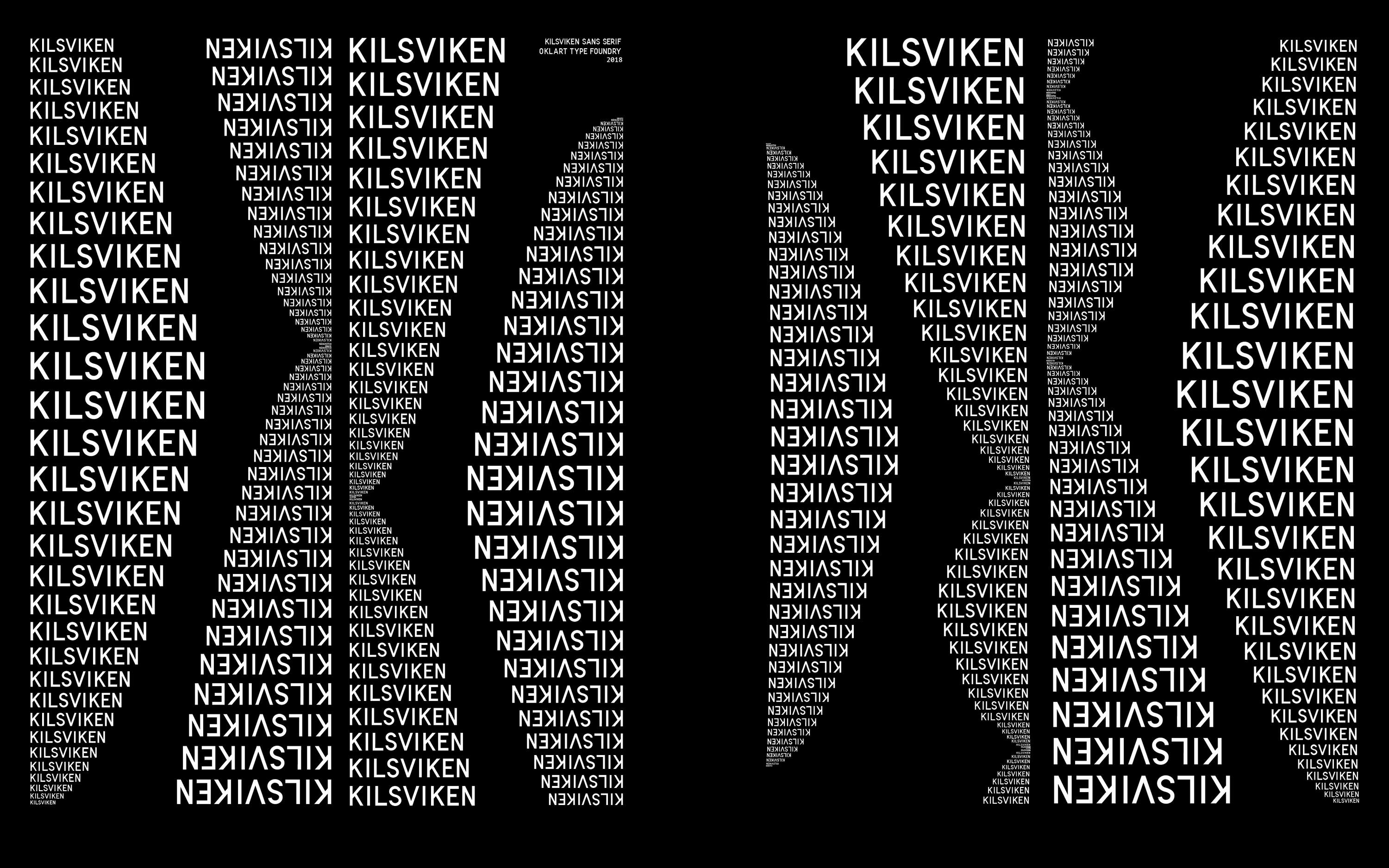 Åke Westh
Role: Graphic Designer
Agency: OWD
For: Åke Westh AB

Logotype and costom typography for Åke Westh Konsult AB, a company working with future-proofing libraries and workspaces.
Important words in his line of work is collaboration, future and transformation. Something I wanted to bring in to his symbol, combining the letters and simplifying the Å glyph.
Rachael Tyrell

Role: Graphic Designer/Illustrator
Agency: OWD

Poster / Typography / Illustration

50x70cm Limited edition poster.

Blade Runner is one of my favourite movies of all time and in part this is my loveletter to it.

It's the first movie to ever make me question my thoughts on artificial intelligence. Where we draw the line for what life is and what it isn't.

The question of the soul and the subjugation of the things we precieve to be without it.
With thousands of vector tear drops, drawn one by one, we built the face of Rachael Tyrell from the 1982 classic Blade Runner. Printed on matte paper.
The deep red lips represent the role of Rachael as the question of love and sexuality.



The tears represent her sadness of being questioned as a sentient entity and also a nod to the Rutger Hauer monologue: "I've seen things you people wouldn't believe... All those moments will be lost in time, like tears in rain. Time to die."

All typography is custom made.
Nissan Nismo - Performance Unleashed
Role: Creative / Art Director
Agency: TBWA London
For: Nissan
Together with Omid Fard (Copywriter).
Published: Worldwide.

In 2013 Nissan wanted to introduce their new, digitally enhanced car, Juke Nismo to the european market.


They wanted to convey their deep history as well as digital approach in a new and impactful way.

Using the red O of Nismo as the portal between the digital and physical world. The spread ran in several British magazines and became so popular in other markets that they decided to run it to.

The graphic manner set is still in use today and seen world wide.
Forest Grove Lures
Role: designer / Type design
Agency: OWD
For: Forest Grove Lures

Forest Grove Lures is a small fishing lure company out of Stockholm, Sweden.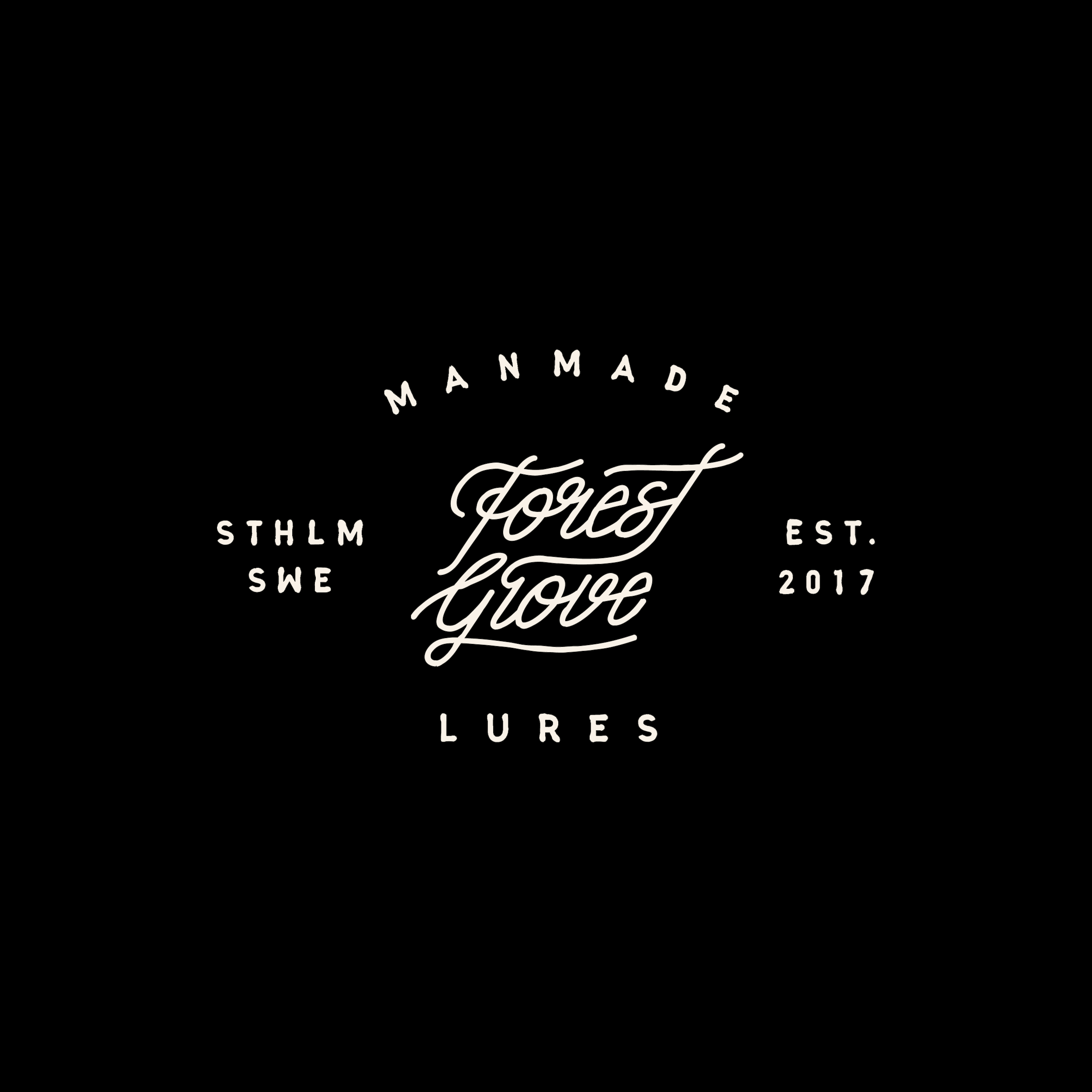 As they make their lures by hand I wanted the logo to reflect that hand crafted old school manner.

Logo made in three different sized to work on smaller surfaces as well as used big.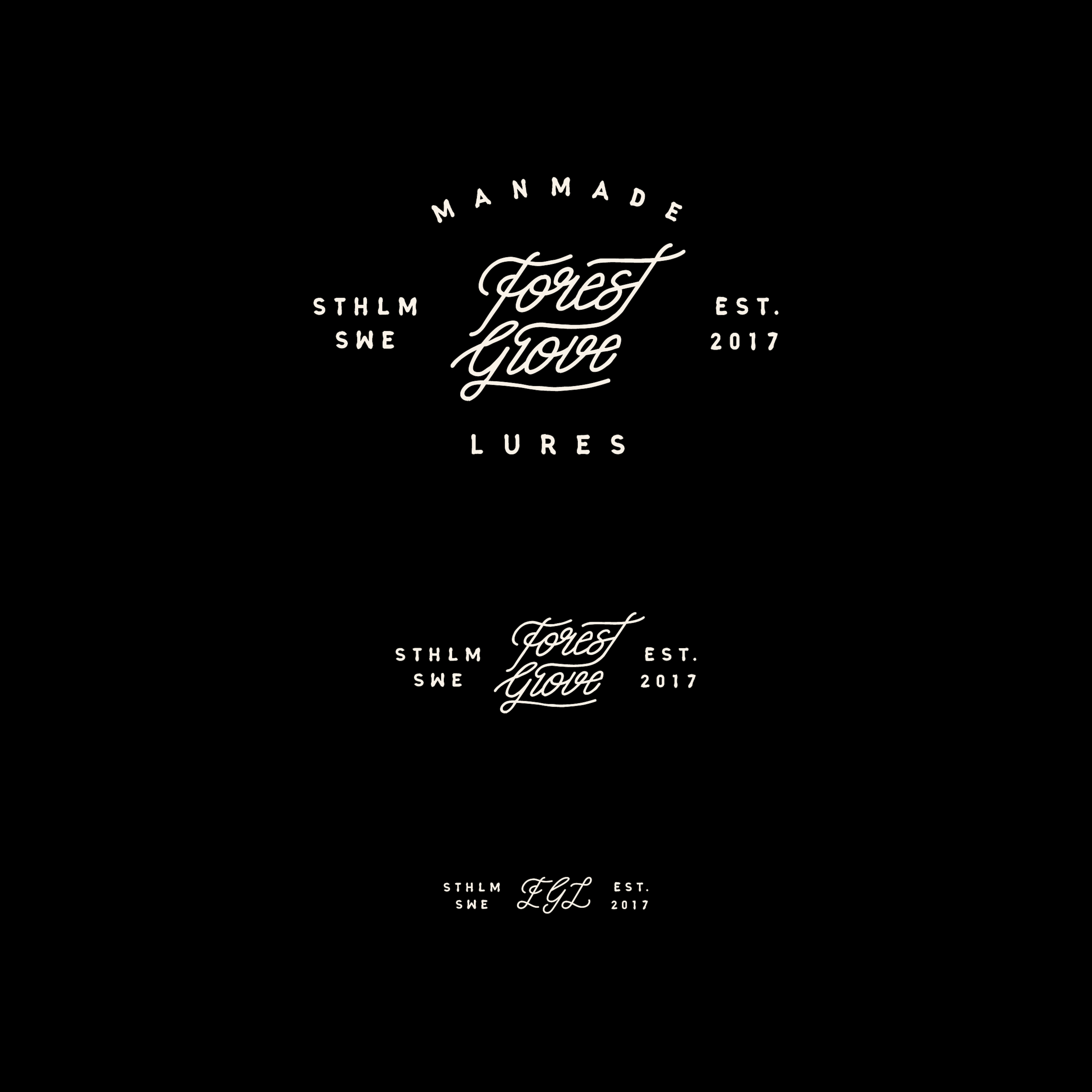 Verionica Maggio -
Ayahuasca

Role: Art Director
With: Daniel Åberg & Ted Criborn
Agency: Universal Music / Creative Labs
For: Veronica Maggio

Veronica Maggio is a Swedish artist famous for her unique lyrics and storytelling. For the release of the song Ayahuasca we made a little game.

To identify 97 words and place them in the right order. Everyone has one guess each.


The site allowed the vocal track to be added in dynamically with each guess. Everyone could see each others guesses in real time.

When they completed the challenge the song would instantaneously be released on Spotify.

At the end of the campaign the final word had 838 guesses, before a 15 year old girl from Gothenburg solved the final word "Sufletten" and unlocked the song on Spotify.
Developed the full concept together with Daniel Åberg & Ted Criborn. It was first realized after me leaving Universal Music.

Designed by Daniel Åberg.
HSB -
Timetravel

Role: Art Director / Graphic Designer /
With: Johan Leandersson (AD)
Agency: Berghs
For: HSB
Won: Framtida Uppslag (Future Spreads) - Gold
Published: Several Swedish Magazines

HSB is Sweden's biggest cooperation that builds apartment houses.
They asked us to create a magazine ad, convincing new parents to start saving with them for their kids apartment.


It was first published in Mama and Papa Magazine. The line translates to "Save in time".

Stress Free Christmas
Role: Type design / Illustration
Agency: King
For: Clas Ohlson

I was hired to type the words 'Merry Stress Free Christmas' in five different languages in King's campaign for Clas Ohlson.

ABBA - Lyric Posters

Role: Art Director / Graphic Designer
Agency: Universal Music Creative Labs
For: Polar Music

During ABBA's 40th Anniversary I was asked to interpret ABBA lyrics typographically.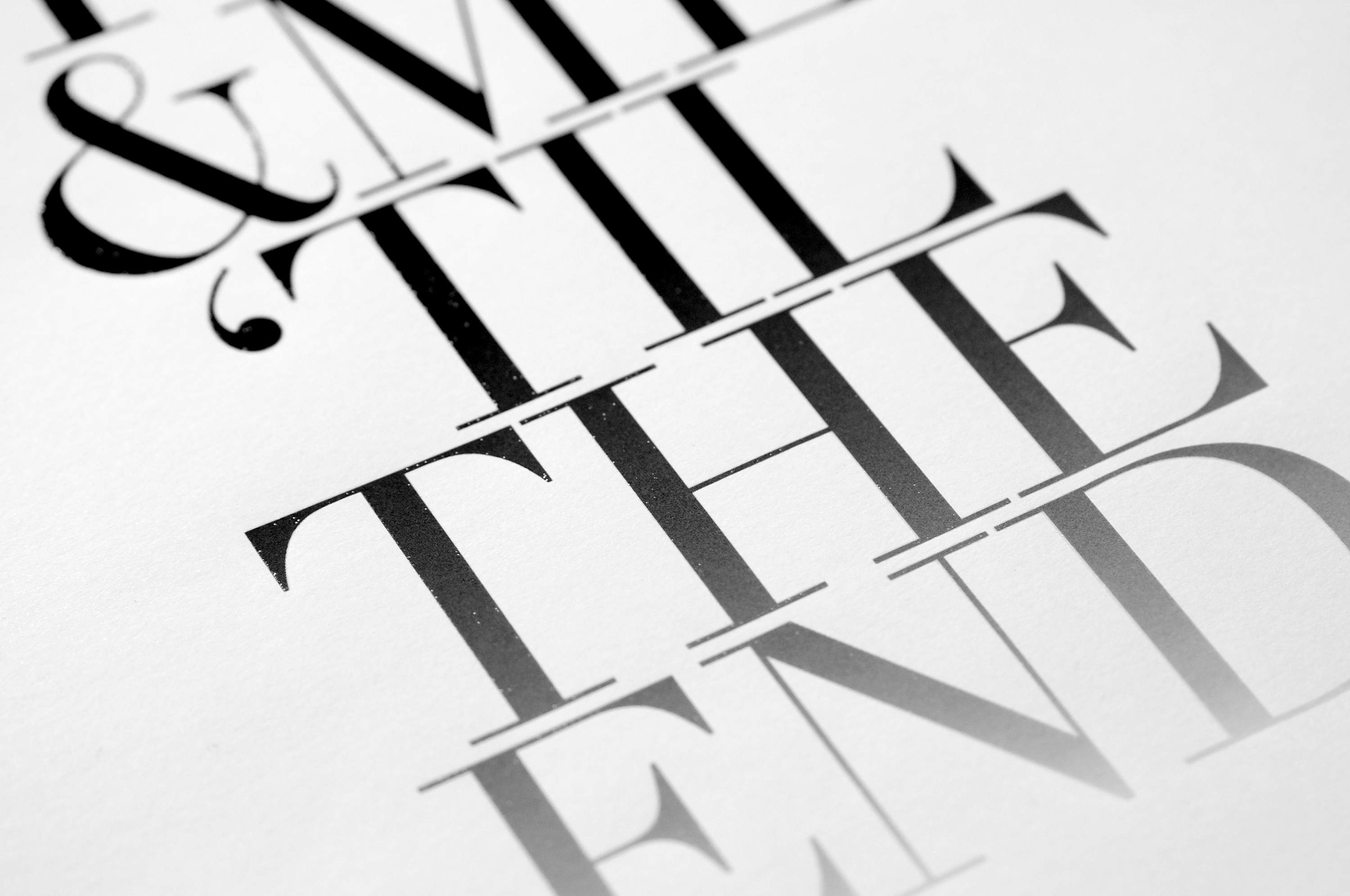 Printed on fine paper, UV coated, and sold at ABBA the Museum and webstore.
Role: Creator / Graphic Designer
Agency: OWD
With: Pej van Urk

Social Media / Graphic Design

Badvice Official was a 'motivational' Instagram account on which I posted proverbs I completely disagree with.

I hope you don't like it.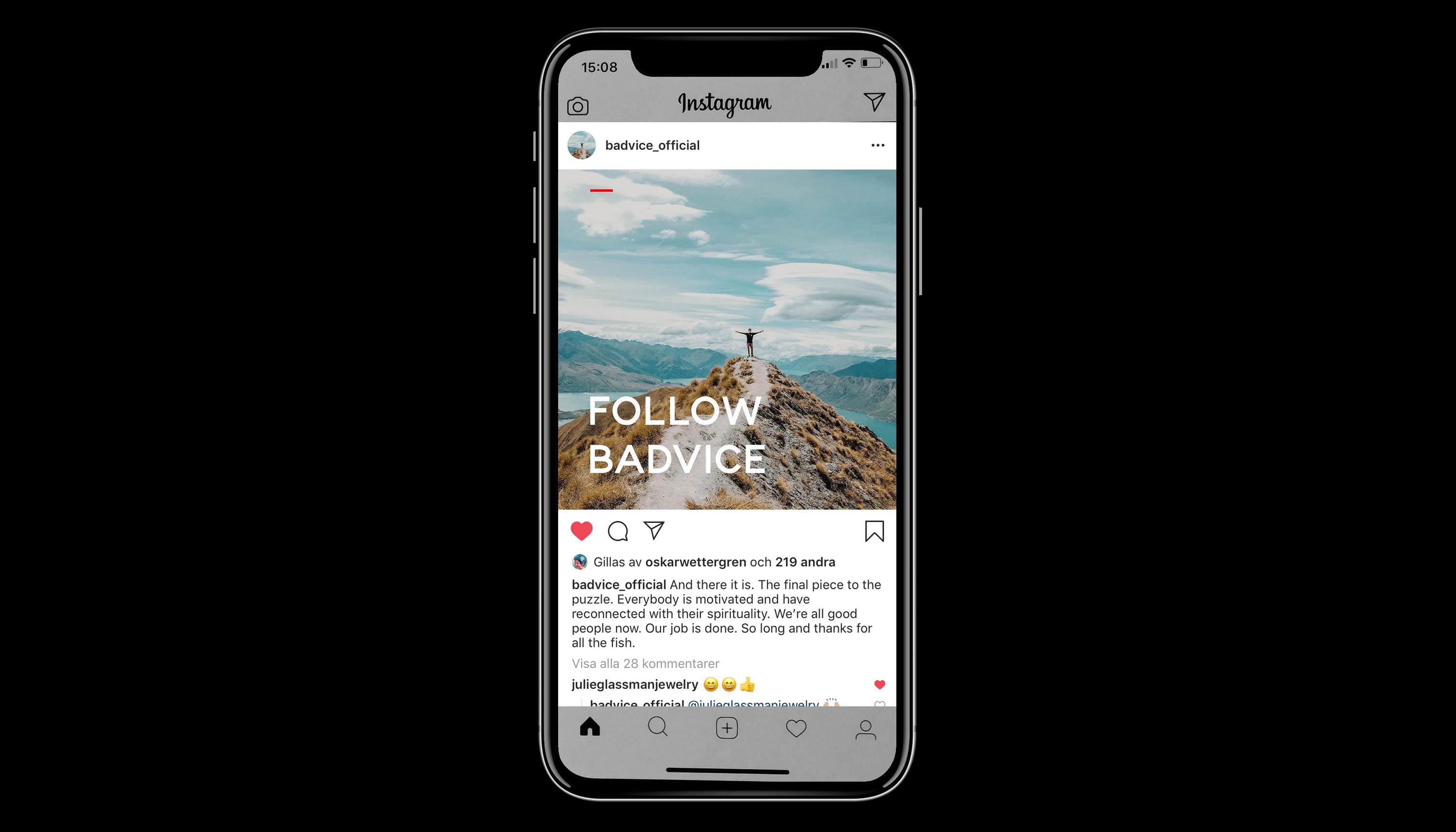 I wanted to play with what we percieve as deep and profound thought.

More specifically on a surface centered platform (Instagram) where pretending often is seen equal to doing.


I wrote, designed and posted 111 grams under a period of two months.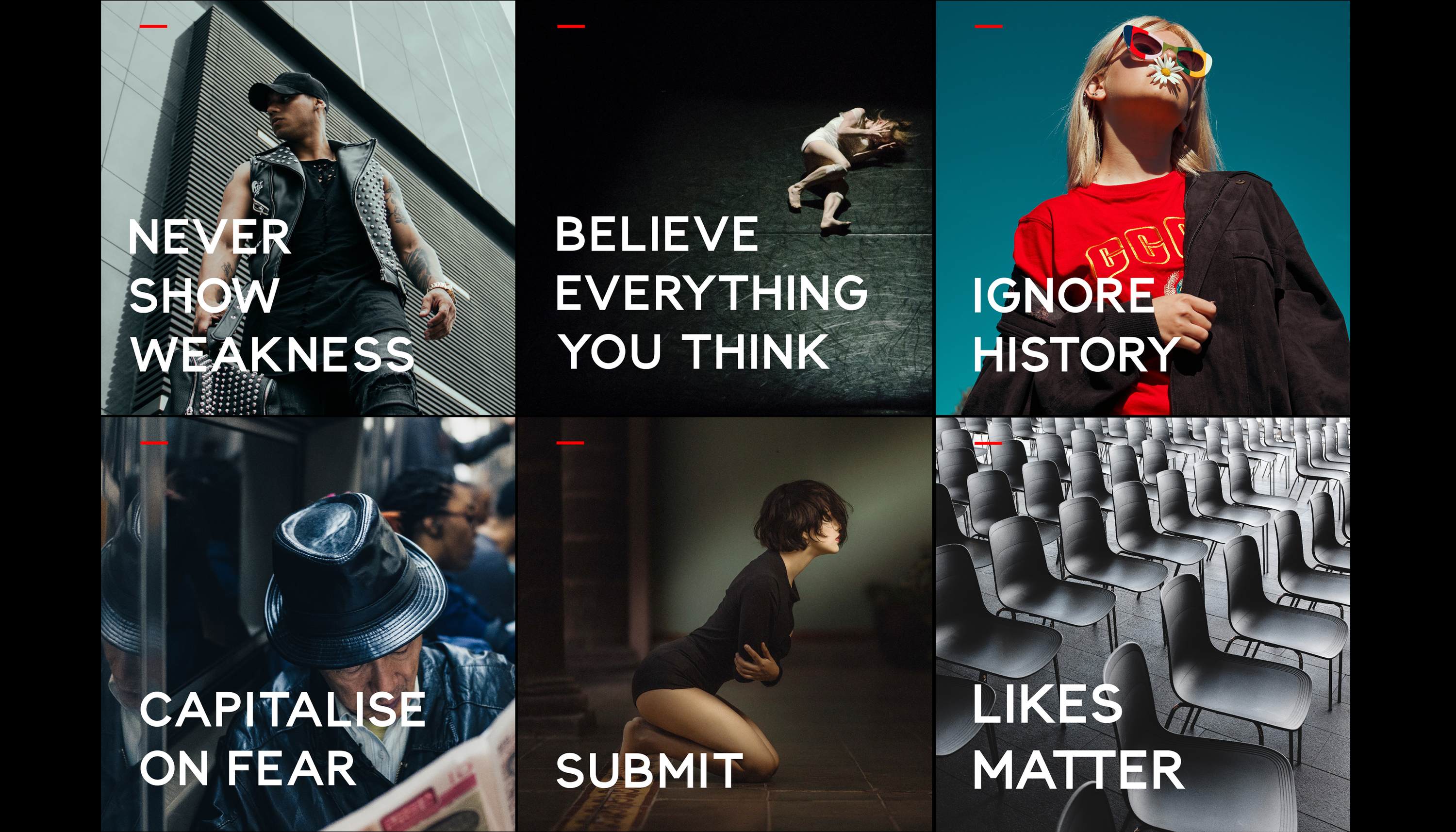 I find it very interesting how we, as designers, can make things look and seem more real than they really are.

In a sense the power we're given when surface is king. No matter the content.
Nause -
Head over heels


Role: Art Director / Graphic Designer
With: Ted Criborn (Copy) Nils Wester Litens (Video Commissioner)
Film: Brorbror
Agency: Universal Music / Creative Labs
For: Nause


Nause fans take a very active role is Stockholm's nightlife. But early autumn in Sweden is too cold for comfort, so we decided to offer Nause fans something they would truly be happy to receive - a taxi.
The cab was named Taxi 4:55 after the length of their new song 'Head over heels'. People could go for free anywhere they liked, but only the length of the song. Four minutes and 55 seconds.

Everything that happened inside the car was recorded and edited to become the official music video.
Nancy's Dead - Out of time


Role: Art Director / Graphic Designer
Agency: OWD
For: Nancy's Dead

Nancy's Dead is a grunge band based in Stockholm, Sweden.
For their EP 'Out of time' I wanted to visualize the song's blistering grunge.

Using a picture from the bands chaotic rehersal space, gritted down and colourized together with a typography illustration of clock hands, showing time running out.
Fox Jumps

Role: Graphic Designer
Agency: OWD
For: Exploration

Fox Jumps is a sci-fi movie about scientists on a depleted planet earth, finding a new way of transportation through space and time. But the jumps are unpredictable and the journey dangerous.
The imagery represents the A and B of Fox Jumps space travel, the black representing the uncertainty of what and where is going to happen.
Title typography is Petra.
Nancy - 1981


Role: Art Director / Graphic Designer
Agency: OWD
For: Nancy

Nancy is a grunge band based in Stockholm, Sweden. All typography custom.


The album revolves around the lead singers upbringing so I wanted to use a picture from the his own life at that time, enclosed by hard drawn typography almost cutting through his childhood.
The songtitles are hand written, everything coloured deep red to emphaize the harsh and torn feeling of the songs.
Shadi G - Where we go

Role: Art Director / Graphic Designer
Photographer: Johan Schmetzer
Agency: Rithuset
For: Shadi G / Goldamin Records

Shadi G is a electropop artist / producer out of Gotherburg, Sweden.

On the cover for the single 'Where we go' I wanted to translate the sense of floating wounder I got from hearing the song.

I chose to put Shadi inside a spacesuit. Face lit with intricate lighting. Using her face and expression to show that she's watching something wonderful and dreamlike. This something reflecting on her visor.
Audio Self Portrait
Role: Art Director / Graphic Designer
For: Personal project

Self protrait made by my voice recorded, drawn and arranged.

I wanted to make a self portrait that shared something different than an enterpretation of my physical being.

There are many things that I feel make me who I am. What I look like have little to do with that. It's also something I can't control.


What I can control is what I have to say. So I recorded myself, drew the soundwaves created and arranged them on a 50x70 poster, printed on matte paper.