Jonas Rosén - Som det är

Role: Designer / AD
Agency: OWD
For: Jonas Rosén

Art Direction / Typography / Photography

Single cover for singer-songwriter Jonas Rosén.
For his single "Som det är" I wanted to recreate the feeling of melancholic nostalgia given by the song.

When I first heared the song I instantly thought of a picture I had taken by mistake in a cave in Belgium. It had that same feeling of vague and out of focus memories.
I also wanted to create a unique wordmark that sort of fighting itself. A half-serif.

It needed to have character enough to work well on its own yet still easilly pare with many different styles of imagery to be future proof.
While the title of the track had to convey the intimate and honest lyrics of the song.
Kilsviken
Sans Serif

Role: Designer
Agency: OWD
For: Oklart Type Foundry / Kilsvikens Husteknik

Kilsviken Sans Serif is a display typeface with an kind demeanour. It comes all capitals with åäö.
Based on glyphs drawn for the logo of Kilsvikens Husteknik i built a full display typeface. I wanted it to be strict legible and masculine.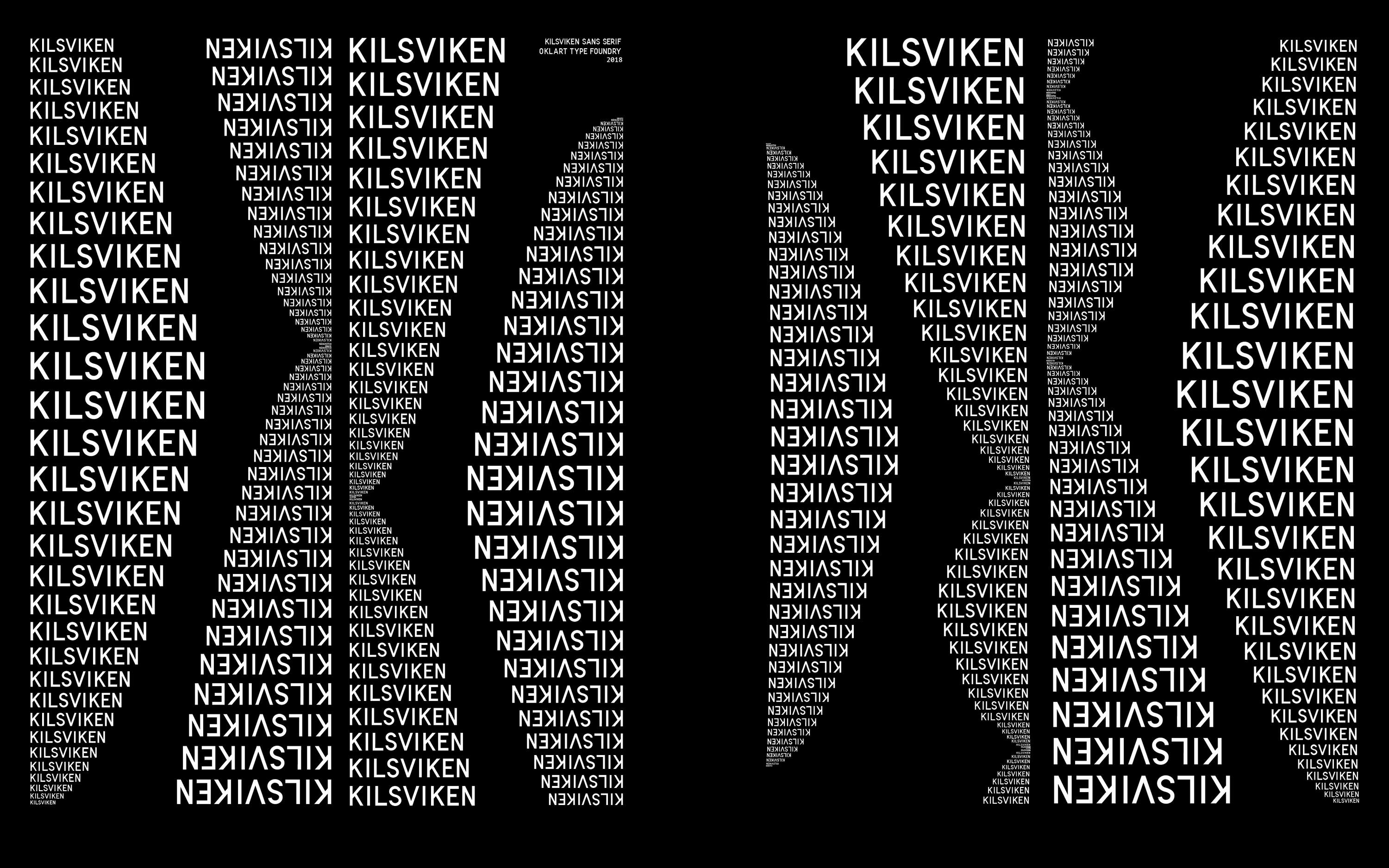 Åke Westh
Role: Graphic Designer
Agency: OWD
For: Åke Westh AB

Logotype and costom typography for Åke Westh Konsult AB, a company working with future-proofing libraries and workspaces.
Important words in his line of work is collaboration, future and transformation. Something I wanted to bring in to his symbol, combining the letters and simplifying the Å glyph.
Stress Free Christmas
Role: Type design / Illustration
Agency: King
For: Clas Ohlson

I was hired to type the words 'Merry Stress Free Christmas' in five different languages in King's campaign for Clas Ohlson.

ABBA - Lyric Posters

Role: Art Director / Graphic Designer
Agency: Universal Music Creative Labs
For: Polar Music

During ABBA's 40th Anniversary I was asked to interpret ABBA lyrics typographically.

Printed on fine paper, UV coated, and sold at ABBA the Museum and webstore.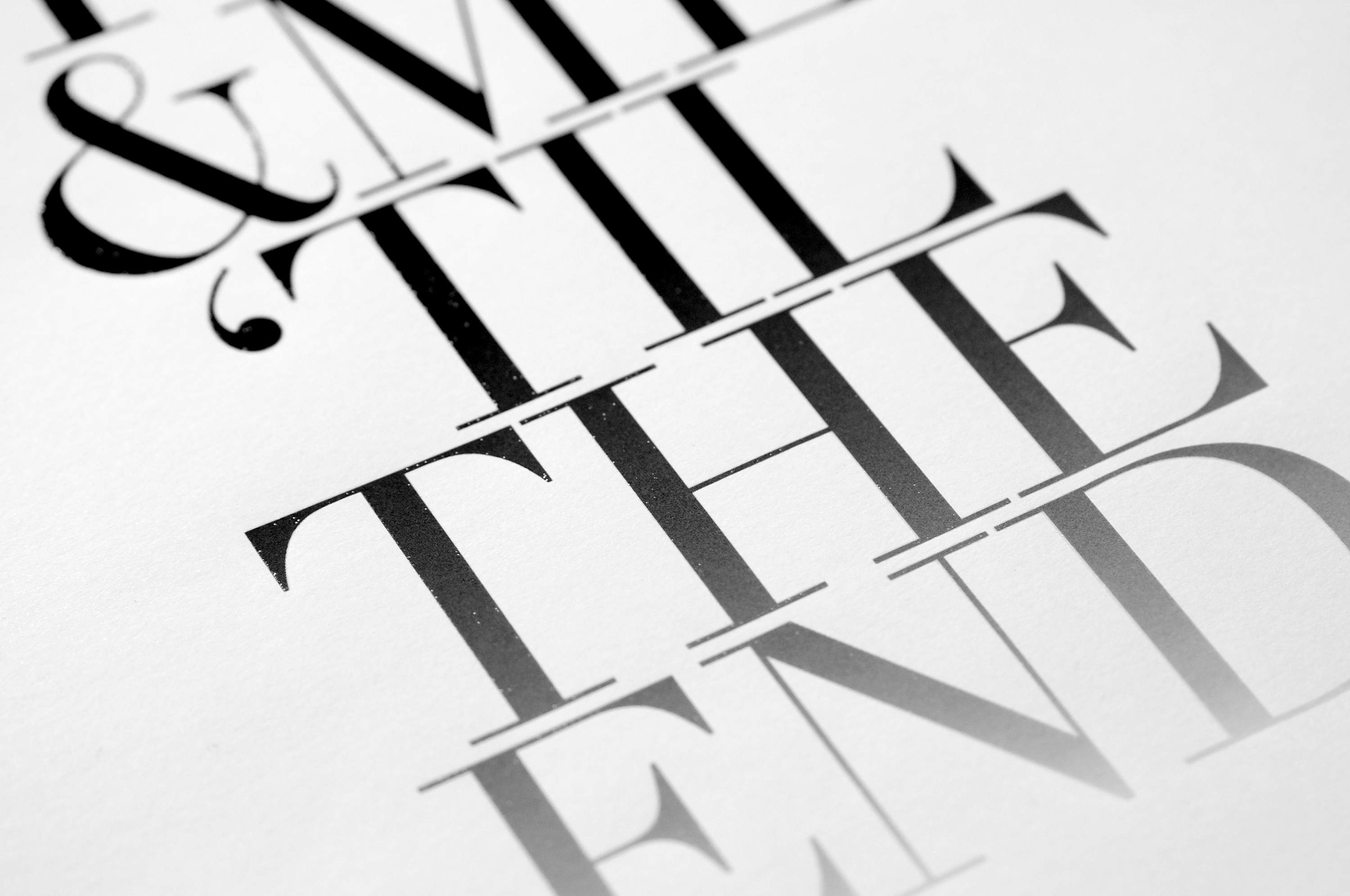 Role: Creator / Graphic Designer
Agency: OWD
With: Pej van Urk

Social Media / Graphic Design

Badvice Official was a 'motivational' Instagram account on which I posted proverbs I completely disagree with.

I hope you don't like it.

I wanted to play with what we percieve as deep and profound thought. More specifically on a surface centered platform (Instagram) where pretending often is seen equal to doing.

I wrote, designed and posted 111 grams under a period of two months.
I find it very interesting how we, as designers, can make things look and seem more real than they really are.

In a sense the power we're given when surface is king. No matter the content.


I also recommend reading the 'correspondense' where I interact with other Instagram acounts.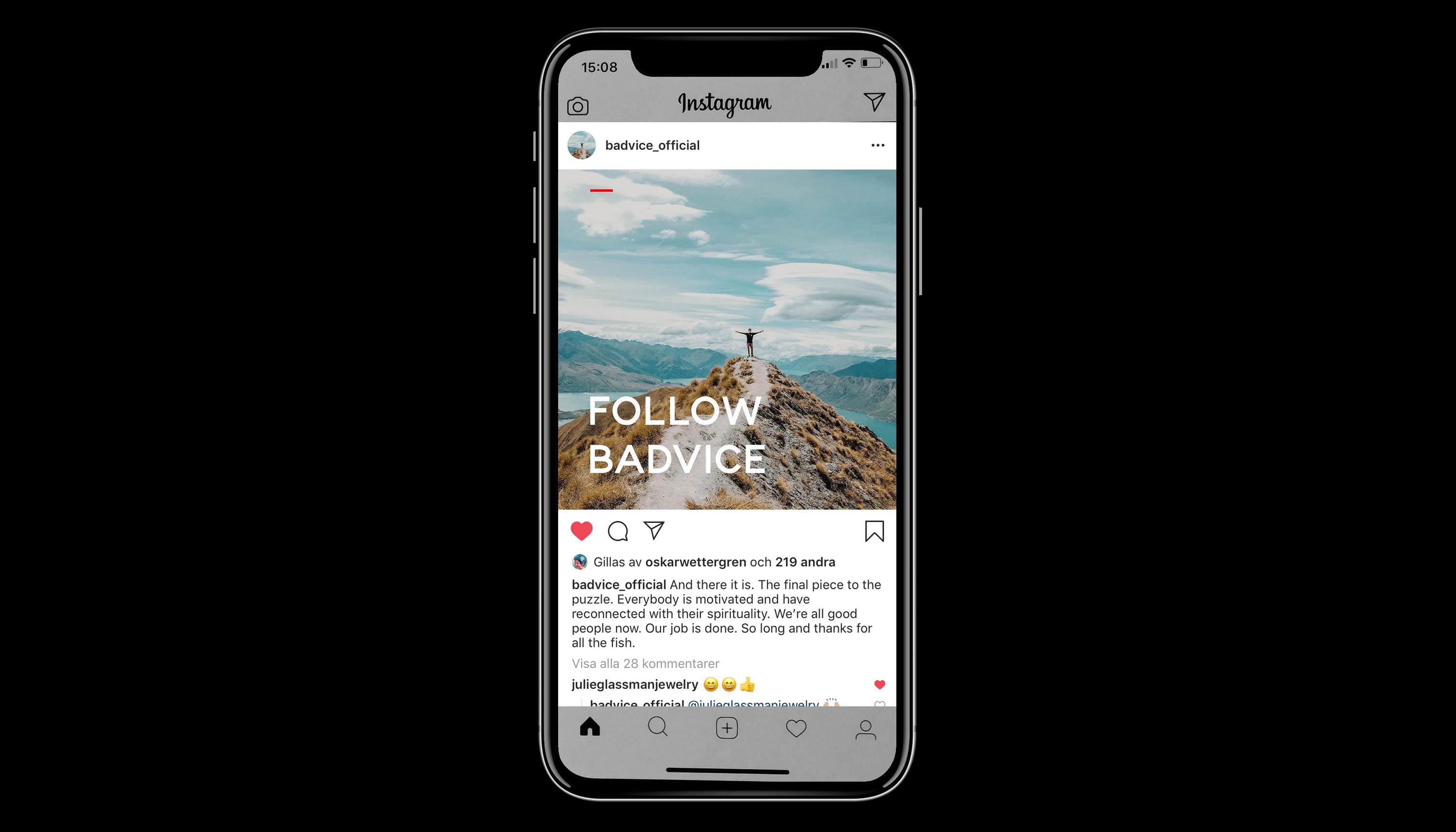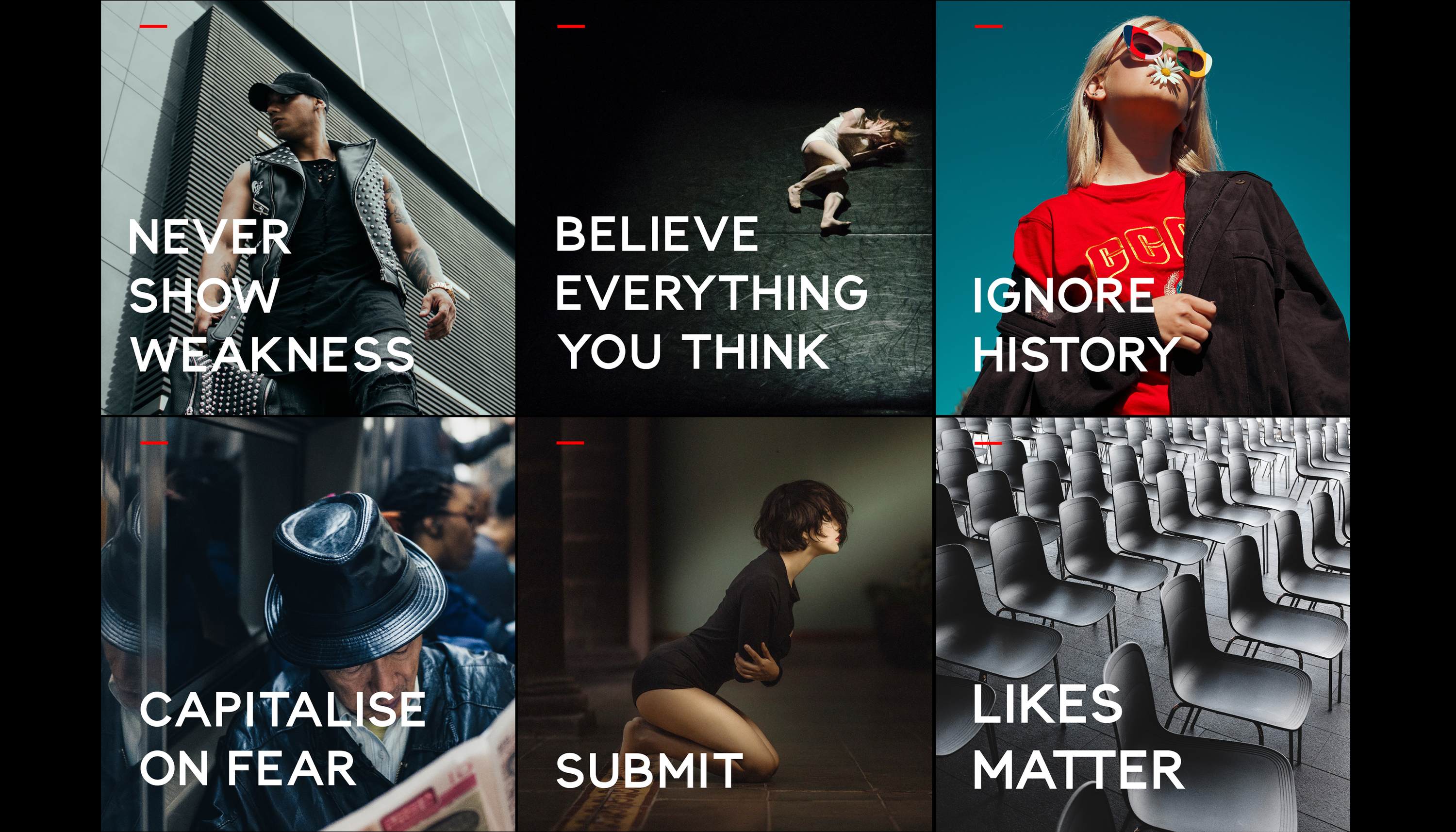 Nancy's Dead - Out of time


Role: Art Director / Graphic Designer
Agency: OWD
For: Nancy's Dead

Nancy's Dead is a grunge band based in Stockholm, Sweden.
For their EP 'Out of time' I wanted to visualize the song's blistering grunge.

Using a picture from the bands chaotic rehersal space, gritted down and colourized together with a typography illustration of clock hands, showing time running out.
Fox Jumps

Role: Graphic Designer
Agency: OWD
For: Exploration

Fox Jumps is a sci-fi movie about scientists on a depleted planet earth, finding a new way of transportation through space and time. But the jumps are unpredictable and the journey dangerous.
The imagery represents the A and B of Fox Jumps space travel, the black representing the uncertainty of what and where is going to happen.
Title typography is Petra.
Nancy - 1981


Role: Art Director / Graphic Designer
Agency: OWD
For: Nancy

Nancy is a grunge band based in Stockholm, Sweden. All typography custom.


The album revolves around the lead singers upbringing so I wanted to use a picture from the his own life at that time, enclosed by hard drawn typography almost cutting through his childhood.

The songtitles are hand written, everything coloured deep red to emphaize the harsh and torn feeling of the songs.
Shadi G - Where we go

Role: Art Director / Graphic Designer
Photographer: Johan Schmetzer
Agency: Rithuset
For: Shadi G / Goldamin Records

Shadi G is a electropop artist / producer out of Gotherburg, Sweden.

On the cover for the single 'Where we go' I wanted to translate the sense of floating wounder I got from hearing the song.

I chose to put Shadi inside a spacesuit. Face lit with intricate lighting. Using her face and expression to show that she's watching something wonderful and dreamlike. This something reflecting on her visor.
Audio Self Portrait
Role: Art Director / Graphic Designer
For: Personal project

Self protrait made by my voice recorded, drawn and arranged.

I wanted to make a self portrait that shared something different than an enterpretation of my physical being.

There are many things that I feel make me who I am. What I look like have little to do with that. It's also something I can't control.


What I can control is what I have to say. So I recorded myself, drew the soundwaves created and arranged them on a 50x70 poster, printed on matte paper.